Telescope
Instrumentation
Dome &Building
Control Room

WebCam at the 16-inch...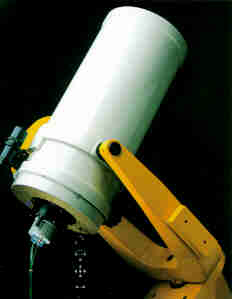 The 16-inch telescope now at DSO is the instrument used in advanced classes and formerly located on campus. The telescope was moved from campus to DSO in August of 2003, and will remain at DSO while the campus Rankin Science Observatory is rebuilt on the new building under construction.
For more details click on the links at left.